Wood imitation - Discover what we can do
Wood imitations

that cannot be distinguished from real wood

The professional painters of Bonsink Yacht Painters are very adept at creating luxury wood imitations. These wood imitations are the perfect solution when the use of real wood is not possible. You will be amazed by the realistic result!

Mahogany, teak, walnut or oak - our specialists are able to imitate the most luxurious types of wood in a striking way. For this they use a traditional technique that has existed for many years. With the help of this technique, the natural grain, gloss and colour is simulated as precisely as possible. The result is hardly distinguishable from real. This way you can still enjoy the splendid appearance of woodwork, even in those areas of your ship where this is normally not possible. In addition to these practical considerations, you can also opt for wood imitation from a cost point of view. Whatever your reason, we ensure a wonderful result.

Do you also want to apply traditional wood imitation work on your yacht? Contact us and discover what we can do for you.
Wood imitation - See what we have done
Proud of
our work
Over the years we have been able to produce a lot of beautiful painting projects. From private yacht maintenance and refits to collaborations with well-known international yacht yards.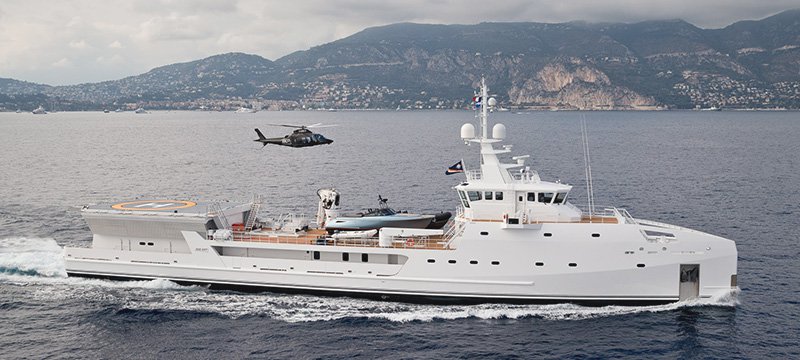 Game Changer
| | |
| --- | --- |
| Warf: | Amels |
| Length: | 70 meters |

Wood imitation - Discover our advantages
Where do we
stand for

?

Bonsink Yacht Painters has a typical Dutch mentality: be clear in your agreements and do what you promise. We continuously strive for top-quality paintwork and a satisfied customer who has nothing to worry about.
Proven

quality

We've been delivering high quality since 1982 – all over the world!

We take

care

of everything

In terms of equipment and logistics, we take care of everything so that your shipyard doesn't have to.

Active

involvement

Thanks to our high level of involvement, the lines of communication stay short and the agreements clear.